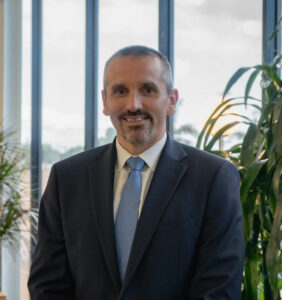 Nicholas J. Leonard is a seasoned trial attorney who now manages Ikuta Hemesath's Northern California office. Nick has practiced exclusively in medical malpractice after graduating from law school in 2008.
Specifically, for the first 14 years of his career, Nick practiced as a defense attorney at Low McKinley & Salenko, a prestigious medical malpractice defense firm located in Sacramento. While there, Nick quickly rose through the ranks and became a partner in 2014.
Hired by insurance companies, Nick successfully defended countless doctors, nurses, and hospitals in civil actions and board proceedings. Nick even presented to medical malpractice insurance companies, large hospitals, and medical groups on how to limit exposure in medical malpractice lawsuits. Nick was named a Rising Star, awarded to the top 2.5% attorneys under the age of 40, by Super Lawyers Magazine in the field of medical malpractice defense in 2014, 2015, 2016, 2018, 2019, and 2020.
Nick's transition from the defense has been seamless. His defense experience is the foundation and motivation for Nick, who uses the skills and knowledge learned during those years to achieve maximum compensation for injured victims of malpractice from those same insurance companies and large hospitals. To that end, Nick often speaks to other plaintiff lawyers about litigation strategies focused on leveraging internal pressure points insurance and large companies have to compensate injured persons for their losses.
Nick graduated from the University of California Hastings College of the Law in 2008, where he was a member of the Hastings Communications and Entertainment Law Journal and clerked at the California Attorney General's Office.
Before law school, Nick received an athletic scholarship from Seattle University to play on their basketball team and was honored as a member of the league's academic all-conference first-team three times. He received a B.S. in Computer Science with a Business Specialization from Seattle University. After graduating but prior to law school, Nick worked as a Business Systems Analyst at Microsoft.