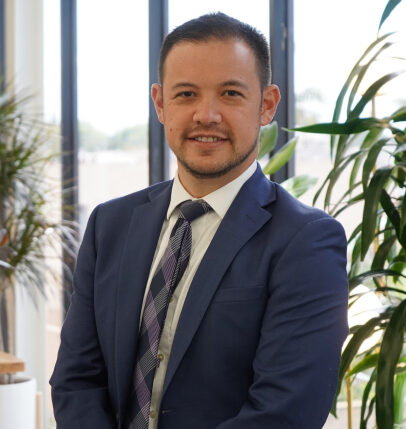 Benjamin T. Ikuta is a trial attorney who has been licensed in California since 2008. Ben focuses on cases of medical malpractice, elder abuse, and personal injury. Ben is a preeminent attorney in prosecuting medical malpractice actions who has tried multiple cases to verdict. He has presented and been published many times on medical malpractice issues.
Ben handles complex medical malpractice actions, typically involving serious injury or death. Since 2016, Ben has secured ten 7-figure settlements and fifty-eight 6-figure settlements. He has multiple plaintiff-side jury verdicts in medical malpractice actions. In total, since late 2016, Ben has recovered over $45,000,000 on behalf of clients.
Specifically, Ben has successfully litigated and handled many birth injury cases, including cases of delay in delivery that resulted in neonatal hypoxic-ischemic encephalopathy, acidosis/acidemia, Erb's palsy, and/or death. Ben has litigated cases in the delay in diagnosis or reporting of lymphoma, hepatocellular carcinoma, colorectal cancer, breast cancer, basal cell carcinoma, and other types of cancer. Ben has also handled cases involving allegations of elder abuse and dependent adult abuse based on neglect leading to the development of decubitus ulcers, falls, or physical and/or sexual abuse by other residents.
For the majority of his career prior to forming Ikuta Hemesath, LLP, Ben worked for firms that defended physicians, hospitals, skilled nursing facilities, residential care facilities for the elderly in actions of medical malpractice and elder abuse. As a defense lawyer prior to forming Ikuta Hemesath, LLP, Ben routinely secured judgments in favor of healthcare providers and insurance companies and provided counseling and presentations on how to reduce or avoid liability. Ben's experience as a former medical malpractice defense lawyer provides him with a unique perspective in relation to the tactics and strategies implemented by insurance companies, corporations, and defense attorneys.
In 2016, Ben realized that his true calling was not in defending healthcare providers and insurance companies, but rather to work for those injured by wrongdoing. He joined a premier medical malpractice plaintiff-side firm and within five years was made a named partner.
Ben's extensive experience with the best firms on both the plaintiff and defense side prior to forming Ikuta Hemesath provides him the experience and knowledge to obtain the best possible results.
Ben obtained a B.S. in mathematics and a B.A. in economics from UCLA in 2005. In 2008, Ben graduated from the University of California, Hastings college of the law where he was a member of, and published in, the Hastings Law Journal. In 2018, Ben co-founded the Medical Malpractice Trial Attorneys of California. In 2022 and in 2023, Ben was appointed to the Board of Directors for the Orange County Trial Lawyers Association (OCTLA). Ben was selected as a Super Lawyer in medical malpractice in 2023 and a Super Lawyer Rising Star each year between 2014 and 2022.